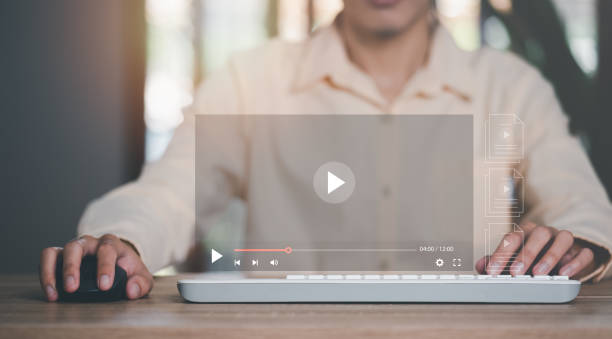 TikTok has had an interesting social media journey from being called Musical.ly to the social media giant that it is today. And why not? The app had all the features that would make it popular across the globe and be considered one of the top social platforms.
It gave a new spin to special features like creative filters along with terrific video effects while even adding songs and dialogues that allowed the users to explore their potential, creativity, and talent. it became a household name within a short time that it was ranked at the top among its competitors! However, this doesn't mean that this social platform doesn't come with the same hazards that are observed with other social platforms.
TikToking all day long is quite addictive and can become an unhealthy obsession before it turns further into anything seriously dangerous. Even if you enjoy revving up your video editing skills, the occasional break from socials is required. However, if you are worried that your video editing skills may become rusty, then you can try other social apps, that share interesting similarities with TikTok. So, even if you deactivated your TikTok account for some time, these options may keep you occupied! Here are some options that we believe are best for you!
Snapchat
One of the first few video-sharing apps that instantly became a rage among youngsters was Snapchat. Designed to appeal to the young lot, the app was a great way to share videos and photos that were not just downright funky but super funny too! The best part was that it didn't require much rocket science at the user end – all they had to do was open the app that directly opened the camera and the user could simply click a snap or save a video and share it with whoever they want!
Several features made this app stand out from the rest. Firstly, if you shared snaps with your friends, then you never have to worry about deleting them later as Snapchat automatically deletes them either after 1 view or 24 hours!
So, if you have ever felt paranoid about your pictures being saved (by anyone), then one thing is for sure – that they would never be saved without your permission on Snapchat. And two, even if a screenshot was taken of the snap, you would instantly be notified about the person who did it. Besides this, there were Geofilters, which specified your current location, so this was definitely something that popularized Snapchat in a short period. Being accessible to both iPhone and Android users, this app is worth a try!
Instagram
Just like Twitter was to Facebook, Instagram was to Snapchat. Even though both the apps massively differed from each other in several ways, it was and still is hard to imagine having one and not the other.
In the past few years, Instagram has consistently released newer features that simply have shaken the market, and these bring innovation like no other! While users became accustomed to Instagram's built-in features that simply took the socials to a whole different notch, it allowed users to express their talent and creativity without using too many words to describe them!
It started with the Stories features (innovated by Snapchat though!), allowing users to upload pictures or short videos for a specific time. After it passed, they could save it on their profile like one of the highlights or they could save it on their phone. Whatever they chose – the stories feature immediately became popular and initiated several other features as well. This was followed by stickers for both uploaded videos and live streaming, time-lapse, or the Boomerang feature. No wonder Facebook soon purchased the social platform and brought it under its wing!
YouTube
One of the most well-known platforms for both long-form and short-video content is YouTube. This platform, unlike others, was launched back in 2005. Though it didn't just begin as a platform for both music and video-sharing but eventually became a space that consisted of all the answers that one was in search of!
Today it can easily be passed off as Google Search's video version, with only the latest or the trending ones popping up on the screen. With YouTube, users have the option to watch clips of missed favorite TV shows, relive the glory of old Hollywood movies, stream live news, listen to music, learn new life skills and techniques to simplify their life, or simply document their life in the form of a V-log.
When it comes to content creators, they never have to worry about video duration or even the number of videos they want to upload. Furthermore, users can turn history on, which means that they resume watching their videos where you last stopped them. They even have the option to make video purchases. Hence, making it one of the most preferred video-sharing platforms, not just within the country but around the world as well!
Dubsmash
Another alternative to TikTok that gained much popularity in the world of socials was Dubsmash which was savvy, skillful, and literally brought the party to your house! It was a fun app for all those, who wanted a platform to polish their acting skills and shine like never before. The best part was that no matter where you lived in the world, you would find dialogues and songs that were from the best of the best and in your language as well!
So, while you lip-synced to your favorite hit songs or created memes with dialogue by some of Hollywood's baddies or simply recreated iconic scenes from your favorite K-dramas, Dubsmash was the answer from the tech heavens to your prayers! All you needed was to make sure that you were connected to a top-notch ISP and that was it! For more information, click this link now –
https://www.buytvinternetphone.com/att/internet  
Filmora
One video-editing app that pleasantly surprised us was Filmora. It was an advanced mobile app in a niche market like mobile video editing. With this terrific app, users had the option to make videos no matter where they were. Besides the usual features of video recording (which they could without being worried about the length of the video), users also had the option to record their voices, select music from Filmora's media library and add it to their video, add in special effects, various filters, or try different transitions, and upload their video creation without a worry.
Wrapping It Up,
Taking everything into account, all the above-mentioned apps are not just a terrific alternative to TikTok but also allow users to truly experiment with their talent and skills as they become adventurous on these social networks. No wonder, most of these socials are popular to the extent that they have a massive global following across the world. So what are you waiting for, download them now!
Dial AT&T Phone Number and connect to a representative to enjoy a service that's worth every cent!